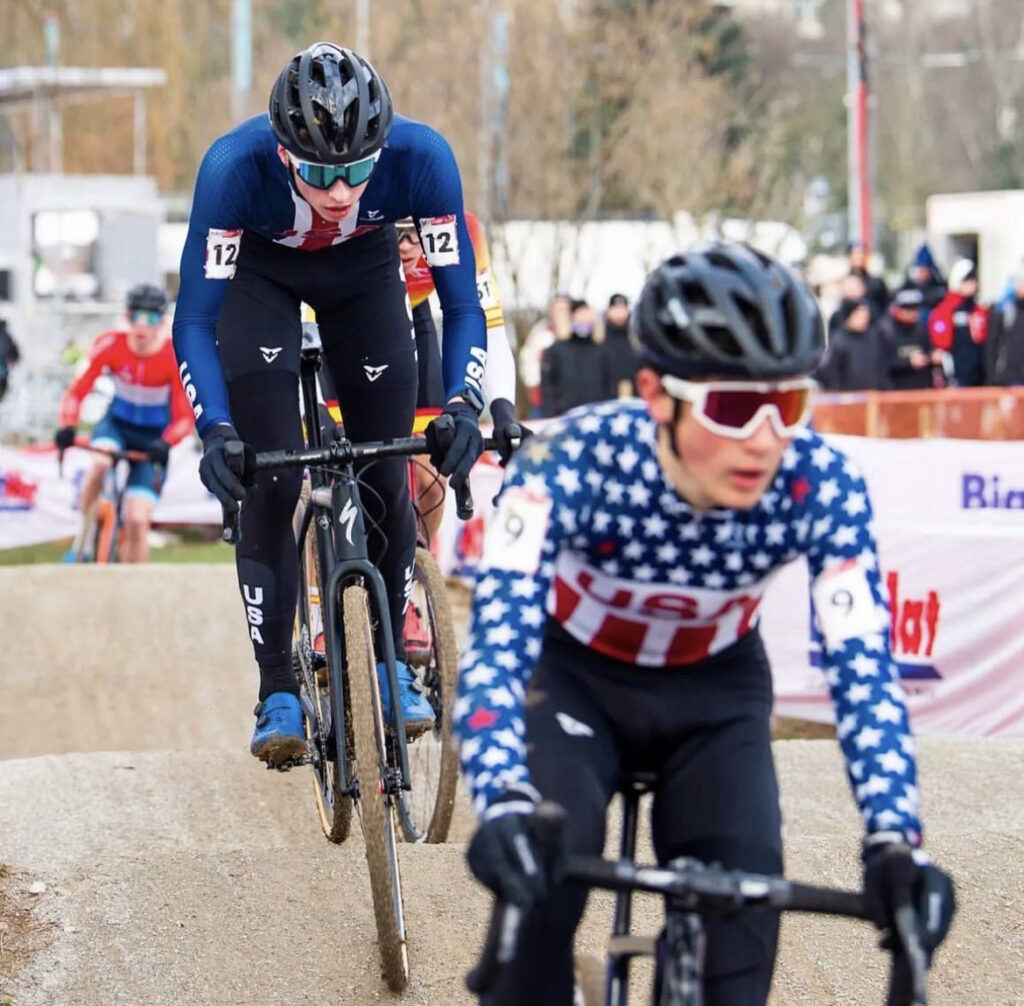 Last World Cup for the 2022-2023 cyclocross season. The overall standings in all the categories were already sawn up before this final race. Still, a very prestigious race to win and a perfect last tune-up before the World Championships the following weekend. 
All our 3 boys lined up and AJ still had a good chance to move up in the final standings and get a front-row start in the Hoogerheide CX World Championship. 
AJ crashed again on the first lap and was in the back of the field. He made it up to 9th at the end. David once again, had a solid race with another 14th place, and as a first-year junior, setting himself up for being one of the top riders next year with these incredible experiences and consistency. Ben was 31st, on a good path to having a great World Championships.