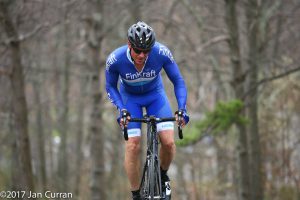 Andreas chalks up another TT win @ the High Point Hill climb in the 45+ . Glenn takes 7th and on the women's side Kate Tormey is 2nd this time . High Point is a very challenging climb with various pitches and a hard climb to find a rhythm on . Next TT will be tomorrow in the NJ TT Cup Series with the Somerset Circuit .
Photo Credit Jan Curran
________________________________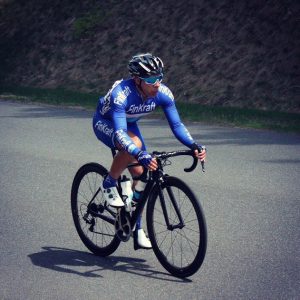 The now Classic Quabbin Road Race also took place last weekend . Finkraft had 3 riders in the Men's 40+, with Roger, Rob and Herb . Not a selective course and a somewhat tactical race our team were technically riding for 5th place due to missing the break and not enough man power to chase . 10th and 11th place with Herb's help leading into the final uphill sprint.  Audrey Friedrichsen and Nacy Ford took part in the Women's Pro 12 finishing in the group as well . Great race and great weather for once .